Who we are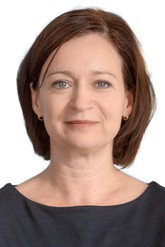 Aija Kalnaja
Executive Director ad interim
Aija Kalnaja, Deputy Executive Director for Standing Corps Management, is currently serving as the Executive Director ad interim as of 1 July 2022.

Before taking up the position of Deputy Executive Director, Ms. Kalnaja worked as the Director of Capacity Building Division, where she was responsible for pooling and manging the necessary capabilities from Member States and the agency to carry out operations at the external borders, in the pre-frontier area and in third countries. Prior to joining Frontex, she was Head of Operations Department and Head of Training Unit at CEPOL, the EU Agency for Law Enforcement Training.
Ms. Kalnaja has the professional experience of working in various public administration positions within the State Police of Latvia, including Deputy Chief of Police, Police Attaché to the United Kingdom in London, and Head of Sirene Bureau.
Ms. Kalnaja holds a Bachelor's degree in Natural Sciences from the University of Latvia.

Declaration of absence of conflict of interest
Curriculum Vitae
High resolution photo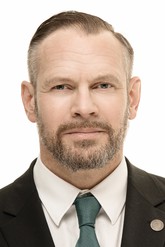 Lars Gerdes
Deputy Executive Director for Returns and Operations
Dr. Lars Gerdes serves as Frontex's Deputy Executive Director RO, responsible for the Agency's operations at external EU borders as well as return-related activities.
Over the course of more than two decades, Dr. Gerdes has acquired experience in law enforcement, security and political fields. Having led large police operations and organizational units in Germany and abroad, he is particularly practiced in border management and countering cross border crime as well as national and European policy-making.
From 2014 – 2018, Dr. Gerdes served as alternate German member of the Frontex Management Board.
He holds a PhD in International Policing and Transnational Organized Crime, Masters degrees and equivalent in Security Studies and Police Management; and has published on European, security and crime matters.
Declaration of absence of conflict of interest
Curriculum Vitae
High resolution photo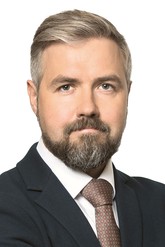 Uku Särekanno
Deputy Executive Director for Information Management and Processes
As Deputy Executive Director for Information Management and Processes, Uku Särekanno oversees the implementation of the European Travel Information and Authorization System (ETIAS) and interoperability framework. He is also in charge of Frontex's crises management and corporate functions related to ICT, financial management, security and facilities.

Mr. Särekanno has worked in the European Commission and various Estonian public administration positions during his 19-year-long career, including serving as Deputy Director General of the Estonian Information System Authority and as Director of Law Enforcement and Criminal Policy at the Ministry of the Interior. He was also positioned in the Estonian Permanent Representation to the EU as Chief of Staff as well as Justice and Home Affairs Counsellor.

Before becoming one of three Deputy Executive Directors in 2022, Mr. Särekanno was Head of Cabinet at eu-LISA, where he oversaw the coordination of the EU agency's key activities.

Mr. Särekanno holds a master's degree in Public Administration from Tallinn University as well as a Master of Law from the University of Tartu.

Declaration of absence of conflict of interest
Curriculum Vitae
High resolution photo